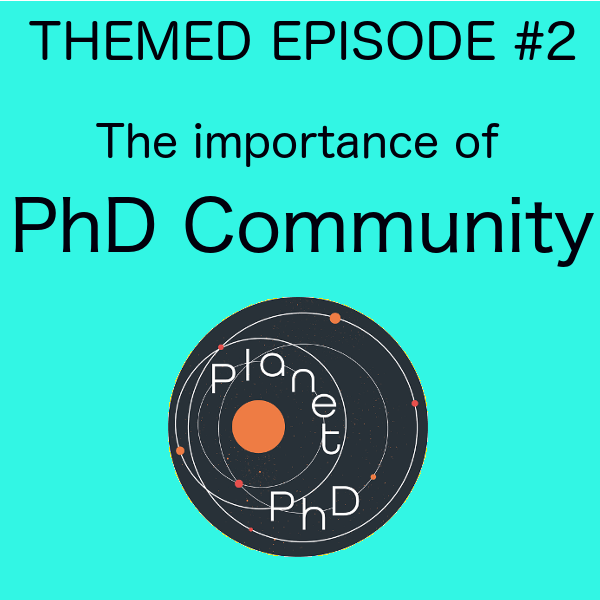 Today we're talking about the importance of being part of a PhD community during a doctorate, in our second themed episode. 
Our guests are experts on this theme - Karolina and Abi are both Research Hive Scholars at the University of Sussex, where they work to build the PhD community. We discuss what makes a community, why being part of one is so important during your doctorate, and how this can help to counteract isolation and other issues that can often cause mental ill-health in PhD students.
The Hive Scholars tell us how they work to build a community at Sussex through (e.g.) various events, a series of peer-led talks on common issues, and maintaining a social media presence. They tell us what they've found to be most successful and why; and we also get a bit Grand Designs-happy and plan the dream PhD community space...
---
Follow the Hive Scholars on Twitter @sussexreshive and read their brilliant blog