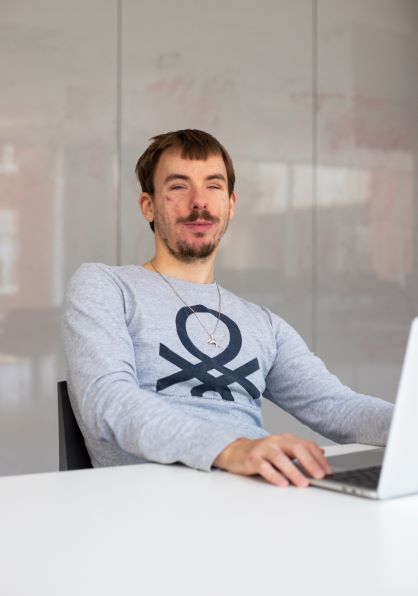 Today we speak to Daniel Hajas, a second year PhD student at the Sussex Computer Human Interaction (SCHI) Lab. We talk to him about his work on the intersection of mid-air haptics, science communication and Human-Computer Interaction.
We discuss the use of tactile experiences for purposes of provoking personal responses, which are known to be relevant in science communication, such as interest or enjoyment and how he hopes his research will make science more tangible, more 'real', and therefore more digestible for the public. 
In this episode you are even lucky enough to hear Gigi and Veronica's fun facts about their work! 
--------
To learn about some of the work Daniel goes outside of his PhD check out his company Grapheel LTD  https://www.grapheel.com/